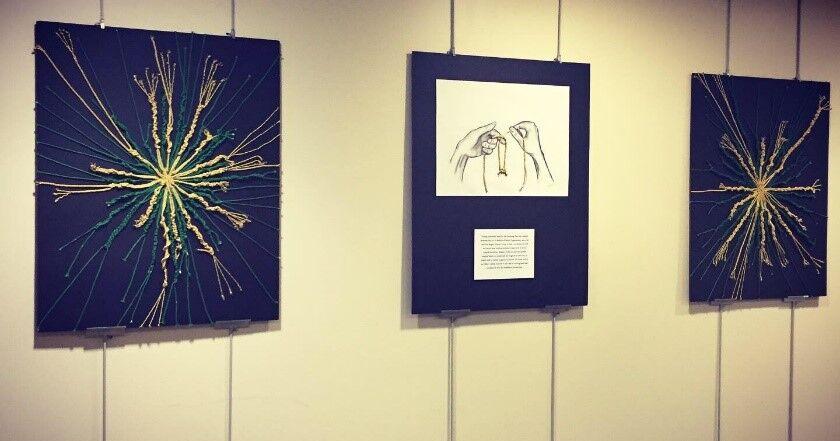 Student organization SOM 'Art in Medicine' expands its reach | Culture & Leisure
Students at Wayne State School of Medicine have expanded their organization to include events for medical students to practice their art projects.
Art in Medicine is a student organization within SOM dedicated to providing medical students with the means to practice their art, said President Ashley Kramer.
"The goals of the Art in Medicine student organization are to facilitate the creative thinking skills essential to our careers as future doctors and to provide a creative outlet for students who enjoy artistic pursuits," Kramer said.
Kramer and his former classmate, Manpreet Kaur, formed the organization in 2018 when they both applied to be student art gallery coordinators at SOM, Kramer said.
The art coordinator was responsible for exhibiting artwork in the Mazurek Education Commons third-floor art gallery, but Kramer said she was interested in other art projects.
"We decided we really wanted to do more and create a formal organization that would celebrate how science and art complement each other," Kramer said.
The organization has expanded into events for medical students interested in the arts.
Some of the AIM events focus on skeletons, anatomy drawing, curves, shadows, surgical knots, and other medical topics that can be practiced through art.
Vice President Karthik Sridasyam said AIM focuses on combining art and medical science so students can understand both perspectives. Sridasyam said he practiced these skills at a figure drawing event.
"One of the most memorable (events) for me was a live figure drawing event we held where we hired nude models as well as a figure drawing instructor," Sridasyam said. . "Seeing the curves and shadows of a person . . . gives all the more dimension and value to empirical knowledge.
Medical student and board member Tabassum Chowdhury said she started attending AIM events during her first year of medical school because she liked the art in high school.
"The first (AIM) event I went to was during my orientation week and we painted pots, and I really liked the vibe," Chowdhury said. "So I kept going to events and they were really fun."
Kramer said the organization is a good resource for medical students who need a break from their studies.
Other AIM events include collaborations with other student organizations to celebrate different cultures through arts and crafts.
"We like to host many themed events for many different ethnic holidays and celebrations that focus on the fall (semester) period, in partnership with various groups," Kramer said.
Sridasyam said having an artistic background is valuable in the medical field.
"I feel like creativity is often not seen as valuable in medicine, but time and time again this organization has shown me how seeing the same lessons from a different perspective can offer so many benefits. perspective," Sridasyam said.
AIM collaborated with the American Association of Physicians of Indian Descent to paint festive Diyas for the Diwali holiday, the Latino Medical Student Association to celebrate the art of Frida Khalo, and LGBT People in Medicine to paint the meaning of pride.
Chowdury said events that provide arts activities for families have gotten her interested in pediatrics and other specialties. She said AIM events bring a sense of humanity to burgeoning medical practitioners.
"The mentors I've had have always told me 'hold on to what makes you human.' For me it's art. . . so I hold onto all those things that make me human," Chowdury said.
---
Shawntay Lewis is the arts and entertainment editor for The South End. She can be contacted at [email protected]
Cover photo of Surgical Knot Art by first- and second-year medical students at WSU School of Medicine with Art in Medicine in partnership with the Surgery Interest Group, provided by AIM President Ashley Kramer.