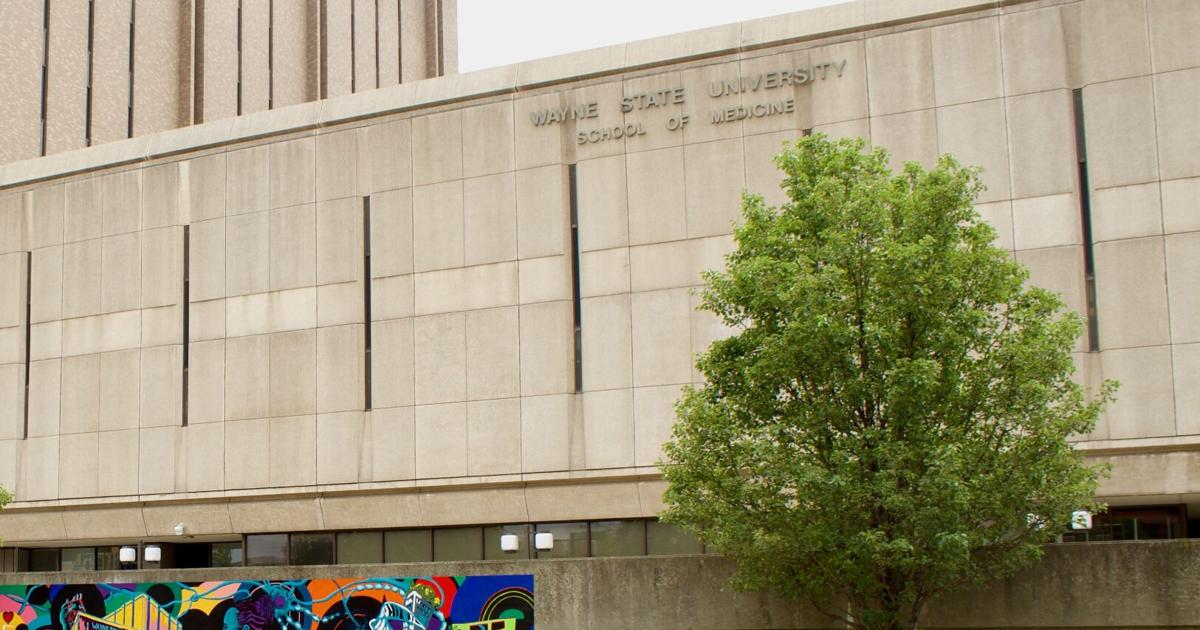 SOM skips the white coat ceremony for the class of 2025 | Mobile
Class of 2025 students at Wayne State School of Medicine started a petition after realizing they would not be getting a white coat ceremony.
The online petition comes weeks after WSU honored the SOM Class of 2026 with a white coat ceremony at the Detroit Opera on July 29.
The original Class of 2025 ceremony, scheduled for August 21, was canceled due to concerns about the COVID-19 pandemic.
The white coat ceremony marks the start of a medical student journey, which is why SOM Class of 2025 student Rumyah Rafique said she started the petition for her classmates.
"It's a unique story that each student carries," Rafique said. "All of these stories are really important and worth celebrating…I started this petition, hoping that maybe if we get a few more signatures, maybe we can take this to the administration and say 'Hey, this is something that not only us as students care about, but our communities and families care about us.
Rafique said the white coat ceremonies are important because they highlight the hard work of medical students despite the adversity they may face.
"We have a lot of non-traditional students, international students, and students from lower socio-economic backgrounds who don't see themselves represented in medicine. I think representation really matters and that's why I want to have something like this where we celebrate the triumphs of these students and really show that we support them in their endeavors," she said.
Rafique said being a woman of color in medical school from an underfunded community made her endure struggles that separate her from her peers.
"Students like me often don't feel like they belong in medicine and they don't feel like they really fit into the world of medicine," Rafique said. "When you feel like that and you don't get a white coat ceremony either, it makes you feel kind of hurt."
Rafique said she and other medical students have started conversations with the administration about hosting some type of ceremony for the Class of 2025.
Philip Van Hulle, associate director of communications for SOM, said the school is aware of the petition and that the administration is working with the class of 2025 to celebrate with a clinician ceremony.
"School of Medicine officials understand how important the ceremony is to the students and certainly wanted to host the ceremony," Van Hulle said. "The Class of 2024 and the Class of 2025 began their medical training at the height of the COVID-19 pandemic."
A Clinicians Ceremony celebrates students beginning their clinical clerkships in hospitals and clinics. This ceremony does not include the traditional coat, but students receive a symbolic gift from SOM and a white coat lapel pin.
Van Hulle said the School of Medicine held a Clinician Inaugural Ceremony on March 18 for the Class of 2024 to celebrate the achievements of the class after their 2020 white coat ceremony was canceled.
Ahmed Anyantayo, a medical student in the class of 2024, said the ceremonies empower medical students entering the industry.
"It's something that makes us more optimistic," he said. "Our medical classes are tough, so it's like a light at the end of the tunnel. That's what we look for as doctors.
Havingayo said he would have been disappointed if his white coat ceremony had been canceled and nothing had been done to make up for it.
"My peers would also be disappointed because most of us are first generation students and they had no one to show them the way to medicine," said avoirayo. "It gives them people who can vouch for them, put the white coat on them and put them at ease as a doctor in the future. This keeps us motivated as minority students.
Although the medical school has not held any virtual or face-to-face ceremonies for the Class of 2025, students like Adam Elder have held their own white coat ceremonies at home.
Rafique's petition currently has 130 signatures with a target of 200 signatures.
---
Theresa De Benedetti is a correspondent for The South End. She can be contacted at [email protected]
Cover photo courtesy of Jackson Meade, media editor for The South End. He can be reached at [email protected]