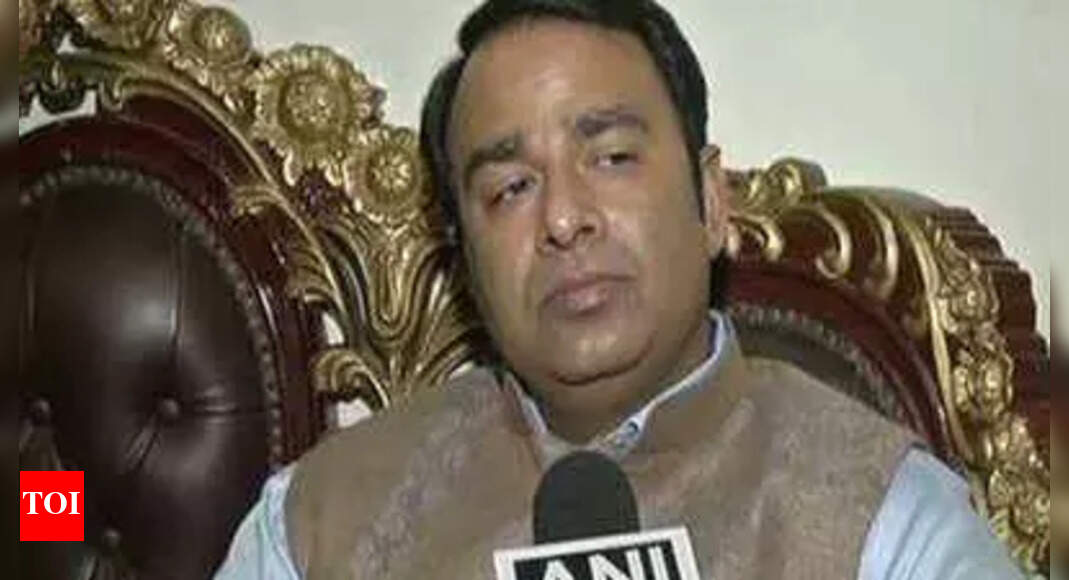 BJP MP Sangeet Som sentenced for slapping poll official during voting in Meerut | News from Meerut
BJP MLA Sangeet Som. (ANI Photo)
MEERUT: BJP MP Sangeet Som has been convicted for allegedly beating a serving president in Sardhana in the first phase of voting in UP Assembly polls on Thursday. The Sardhana lawmaker, furious after his supporters alleged slow voting at the polling station, was also accused of taking away the cameras installed inside the polling booth.
In his complaint, the president said Som "abused, pushed and even slapped him." The incident happened at polling station number 131 in Salawa, Meerut district. The vote was affected at the polling station for a few hours due to the heckling.
SP (rural) Keshav Kumar said: "Sangeet Som and his supporters beat up a poll worker. official) and 353 (assault or use of criminal force to deter an official from carrying out his or her duties) in this case. Further investigation is underway."
Secretary of State and BJP spokeswoman Chandra Mohan said the party had "a very clear position that everyone should adhere to EC guidelines". Som could not be reached for comment.
FacebookTwitterLinkedInE-mail