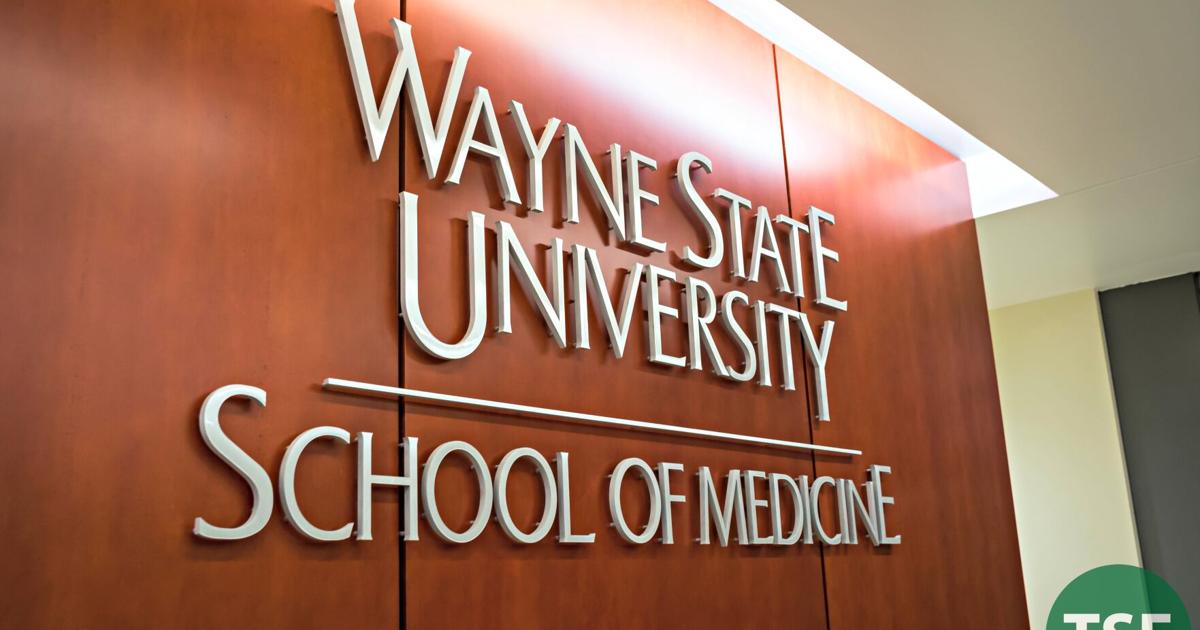 $100 million approved for new SOM buildings | Mobile
$100 million in funding has been approved by the State of Michigan to enable Wayne State School of Medicine and the Barbara Ann Karmanos Cancer Institute to build a new medical and research center in Detroit.
The buildings will be dedicated to medical education, health sciences and research laboratories with the goal of developing interventions that provide equity in health and health outcomes for the Detroit community, according to the Karmanos Institute.
The $450 million project will be located in Midtown while the site is currently undetermined. It will include up to 100,000 square feet dedicated to cancer research with wet labs, population research offices, clinical trials offices, and education and outreach services, according to Crain's Detroit Business.
The name of the research center and its start and end date have yet to be determined, Crain said.
WSU and the Karmanos Institute have been longtime partners for 75 years and are working toward a common vision for the buildings, according to Matthew Lockwood, associate vice president of communications.
"Given the partnership between Wayne State and Karmanos, there will be both medical training and cancer research. It's going to be complex with two different rounds, one that will be focused on medical education and one that will be more research focused," Lockwood said.
President and CEO of the Barbara Ann Karmanos Cancer Institute, Dr. Gerold Bepler, said he hopes to continue important cancer research at the new location.
"This partnership allows us to provide the best cancer treatment and care to patients in Michigan and Northern Ohio," Bepler said. "The new site will strengthen our collaboration in research, discovery and education, bringing us closer to a world without cancer."
Lockwood highlighted the significant impacts that will occur as a result of the new building, including job creation and addressing health inequities.
"We believe this will have a transformational impact on the state's workforce and talent development pipelines, particularly in healthcare," Lockwood said. "It will create a lot of jobs and positively impact the city's economic development (and)…will provide an opportunity to close huge health equity gaps.
Josh Stanek, a junior neuroscience major, said the building will bring significant opportunities to the WSU community and surrounding regions.
"I think this will have a positive impact on Detroit, bringing careers and many opportunities for patients and other citizens," Stanek said. "They will bring new and improved technology to the medical field and greatly enhance the research progress of this state and the country."
The new facility will be used to increase research funding and attract the best possible cancer research talent, according to Crain's.
"If you're trying to recruit top-notch scientists, researchers, and investigators, you're competing against the best universities in the country," Bepler told Crain's. "At the end of the day, a new building doesn't necessarily attract new grants. It's the people who work in the building. To bring the best researchers here, we need the best facilities."
Both WSU and Karmanos Institute expressed their gratitude to the State of Michigan for recognizing the need for their partnership and valuing higher education.
"Both institutions rely on philanthropic donors and community investments to continue research and we are thrilled that our state legislators see the value and necessity of our partnership," Bepler said.
---
Marina Johnson is a correspondent for The South End. She can be reached at [email protected]
Cover photo courtesy of Michael Tokarz.