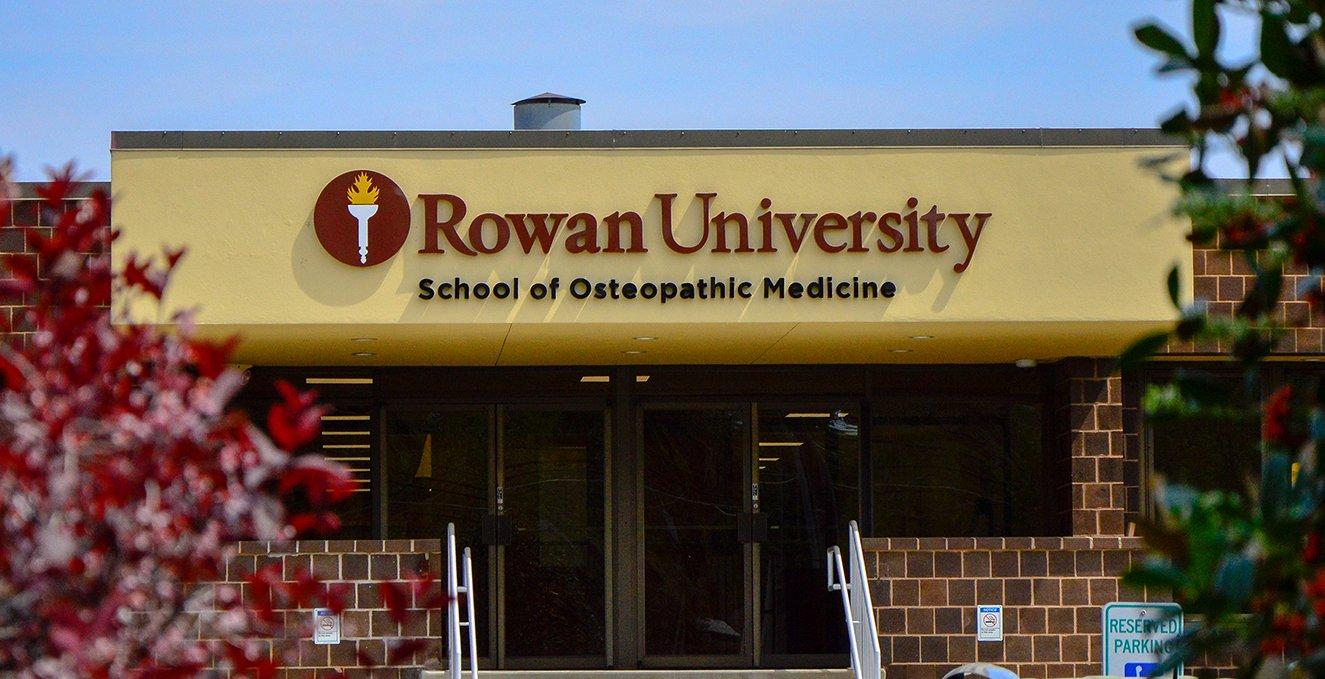 Rowan SOM ranked second in the nation
Rowan University's School of Osteopathic Medicine (SOM) was ranked second among American osteopathic medical schools, according to the 2022 "10 Best DO Schools in USA"
Posted by Premed Experts, Rowan only goes to Michigan State University College of Osteopathic Medicine in first place.
According to Dr. Thomas A Cavalieri, Dean of the Rowan University School of Osteopathic Medicine, the Premed Experts website provides information for students who want to pursue a career in medicine.
"They actually made this ranking themselves based on surveys, school success, admissions criteria and whatever else the school offers and we were very lucky to rank number two in the country," said Dr Cavalieri.
Rowan's SOM Ranking lists their GPA as 3.59, along with tuition prices, location, Medical College Admissions Test (MCAT) score, and that Rowan is a public university. According to the Premed Expert Team, Rowan SOM also has a joint DO/JD program due to a partnership with Rutgers School of Law. DO stands for Doctor of Osteopathic Medicine, while JD stands for Juris Doctor.
"The DO core curriculum is flexible enough to suit all types of students. Rowan University School of Osteopathic Medicine offers two different pre-clerkship programs," said the Premed expert team. "These tracks are worded a little differently to ensure that every student has the opportunity to effectively learn the material."
Dr. Cavalieri believes higher medical education is something that helped Rowan SOM receive this ranking.
"It's when you graduate, get out of medical school and work in a hospital system, and become a resident. Over the past 10 years, nearly 100% of our graduates have completed residency programs," said Dr. Cavalieri.
According to Dr. Cavalieri, many Rowan graduates go to local hospitals such as Inspira, AtlantiCare, or Jefferson Health New Jersey. Some also go to competitive programs such as Thomas Jefferson University, University of Pennsylvania, Johns Hopkins University, and Georgetown University.
"These hospitals know that when you graduate from Rowan, you will be well trained and can begin your residency and function very well as a compassionate, clinically competent physician," Dr. Cavalieri said. "It's part of our mission… to develop clinically competent, compassionate, culturally competent physicians from diverse backgrounds.
Dr. Cavalieri and the Rowan School of Osteopathic Medicine are proud of their ranking and believe it is thanks to their hard work.
"We are all very excited. I think it's because we're striving to be the best we can be, so we can train the best doctors possible for the community, and getting external validation of that is very exciting and we're very happy," said Dr. Cavalieri. .
For comments/questions on this story, tweet @TheWhitOnline or email [email protected]
Related